AERPRO Magmate Windscreen Mount Magnetic Holder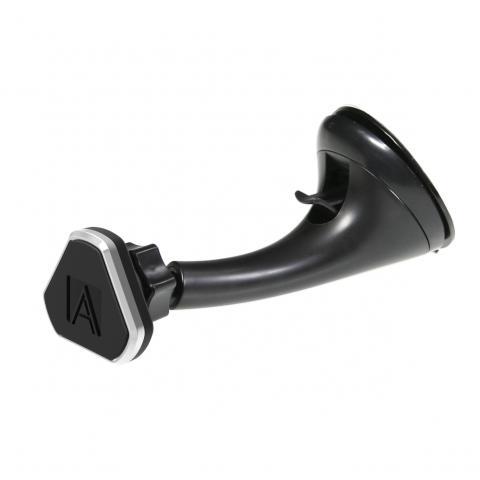 APMWSHLD MagMate mounts feature powerful rare-earth magnets that are 30% stronger than the competition to hold your device securely in place, even on the bumpiest roads! One hundred percent safe for Smartphones and GPS, the MagMate magnetic phone mount system creates unmatched gripping power by adding The MagMate Plate to mobile devices with or without a case. The MagMate Plate is included and can be applied directly to the device, adhered to the battery under the battery cover, between the phone and the case or to the exterior of the case.
Specifications:
Powerful strong-hold magnets
360-degree rotating head
Strong suction cup for a secure hold
Locking knob secures magnetic head angle
​Pack Includes:
1 x Magnetic vent mount
1 x Large metal plate
1 x Small metal plate
​
Please note: MagMate Mounts are not recommended for use with iPod Classic or other hard drive devices, the strong Neodymium magnets will damage the hard drive within these devices. We also recommend not using MagMate Mounts with wallet style phone cases or devices that use wireless or inductive charging. Heavy devices like iPad PRO and other large tablets have an increased chance of falling from any magnetic mount as such we advise not using these devices in moving vehicles or where vibrations and bumping may be present.
​