Kemax Heavy Duty 1200A Jump Starter 12V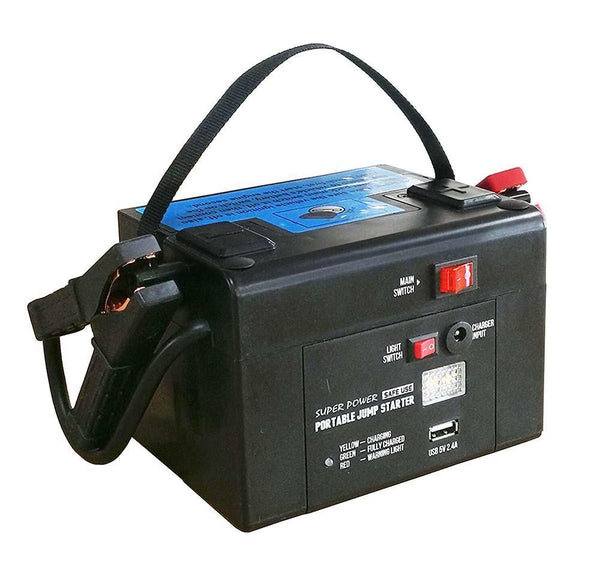 These jump packs are used in workshops all around New Zealand and represent great value for a heavy duty jump pack.  
Unique design high current output sealed AGM rechargeable battery with fully insulated 100% copper leads & heavy duty commercial battery clamps.
Features:
- Illuminated switches
- Low capacity warning alarm and red LED (When main switch is turned on)
- 1200 Amp (12000mAh) - multi purpose Jump Start Pack 
- Built in extra bright, low current LED light
- Suitable for starting small to medium sized vehicles
- 3 Stage smart charger
- For 12v power systems
- Built in spark/surge protection
- 24V battery connection protection
- USB output 5v 2.4Amp 
- Comes with the charger  
- Weight: 3.1kg  
- Dimensions: (L)190 (W)120 (H)105mm
Great for keeping in the car, RV, Boat or for break downs, camping, hunting etc.  Can be used as a power pack - When switch on will put power to the clamps.