REDARC Tow-pro Wiring Kit Ford Everest, Ranger PX I/II WITHOUT AEB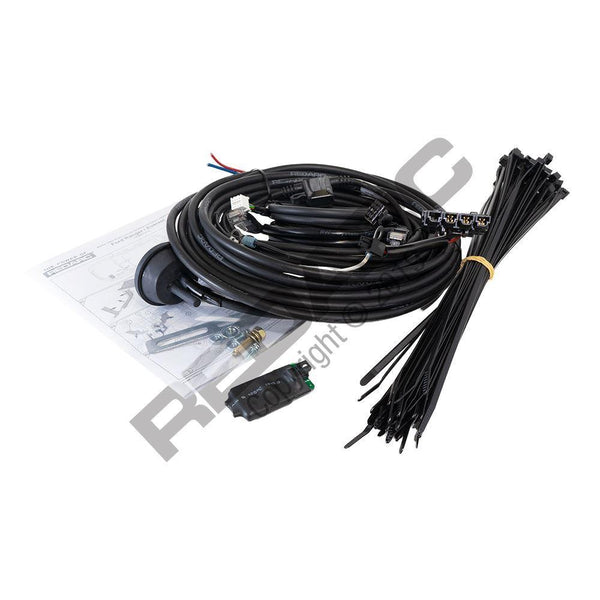 REDARC TPWKIT-001 wiring kit suitable for Ford Ranger PXI, PXII & Everest UA also 2019MY models without AEB (Autonomous Emergency Braking) support the installation of a Tow-Pro electric brake controller.
The TPWKIT-001 REDARC Tow-Pro Wiring Kit supports the installation of both the Tow-Pro Elite and Tow-Pro Classic electric brake controllers and is directly compatible with the Ranger PXI, PXII and Everest UA vehicles.
The REDARC Tow-Pro Wiring Kit comes with the complete range of hardware required to install a Tow-Pro brake controller and contains the electric brake harness, circuit breaker, bracket and fasteners, all connections are protected with a heat shrink and butt splice to ensure the best connection possible, wiring diagrams and instructions are also included.
The vehicle-specific aftermarket wiring kit ensures quicker installation and more convenient. Tow-Pro wiring kits from REDARC – everything you need to install Australia's best brake controllers.
The TPWKIT-001 is on run out as TPWKIT-012 which suits Ranger & Everest models with/without AEB is now available but stock is still to come.
Compatible with:
Ranger PXI 2011-2014
Ranger PXII 2015-Current
Everst 2015-2016

Fitting Instructions
This is the loom kit only. Tow Pro Elite V3 & Tow Pro Classic Available Separately.

Rating: 12V / 25A
Warranty: 2 Years