REDARC Tow-pro Wiring Kit Isuzu D-Max & MU-X 2017-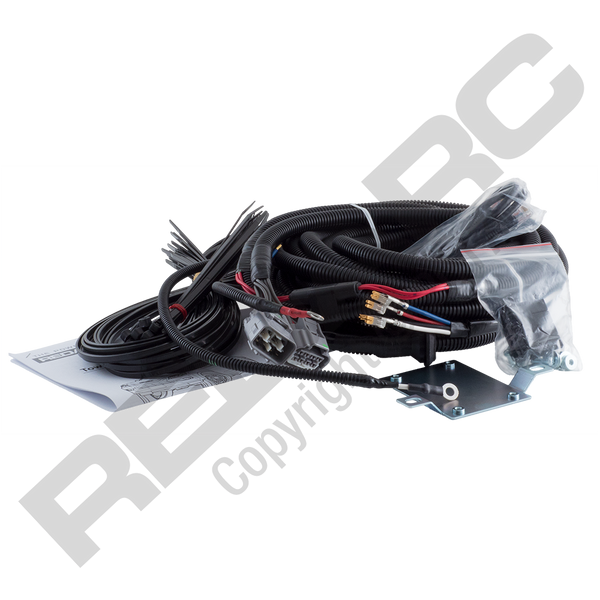 The REDARC TPWKIT-006 Tow-Pro Wiring Kit supports the installation of both the Tow-Pro Elite and Tow-Pro Classic electric brake controllers and is suitable for the Isuzu D-Max & Mu-X 2017 model year vehicles.  For Fascia Mounting you are required to drill a vehicle switch blank.
The REDARC Tow-Pro Wiring Kit comes with the complete range of hardware required to install a Tow-Pro brake controller and contains the electric brake harness, circuit breaker, bracket and fasteners, all connections are protected with a heat shrink and butt splice to ensure the best connection possible, wiring diagrams and instructions are also included.
The vehicle-specific aftermarket wiring kit ensures quicker installation and more convenient.
Tow-Pro wiring kits from REDARC – everything you need to install Australia's best brake controllers.
The introduction of REDARC's Tow-Pro V3 included an upgrade to the data cable that connects the Remote Head to the Main Unit.
• V&V2 utilised a CAT5 cable with twin RJ45 connectors
• V3 utilises automotive grade 8 pin connectors
The popular REDARC TPWKIT's will for a period have both the V2 CAT5 cable and new V3 cable included.
For TPWKIT's already in the field that require a V3 cable, contact REDARC directly to organise delivery.
REDARC has a range of V3 remote head cables in lengths from 1m - 6m - check availability if required.
This wiring kit is compatible with:
D Max 2017- Current
MUX 2017 - Current
This is the loom kit only. Tow Pro Elite V3 & Tow Pro Classic Available Separately.

Rating: 12V / 25A
Warranty: 2 Years