36L BRASS MONKEY DUAL ZONE FRIDGE / FREEZER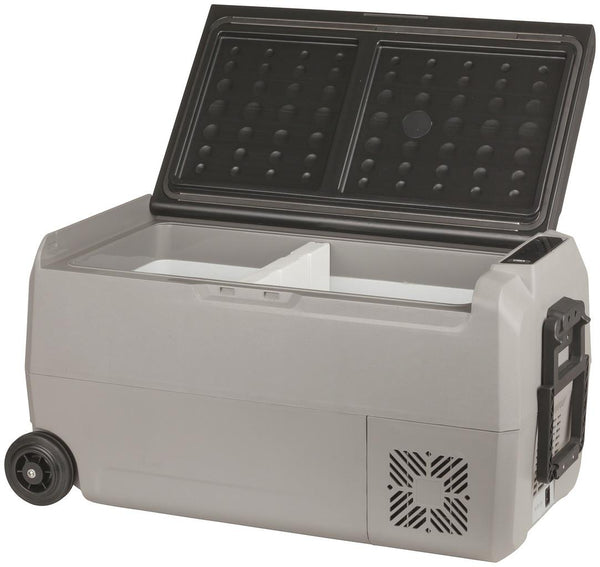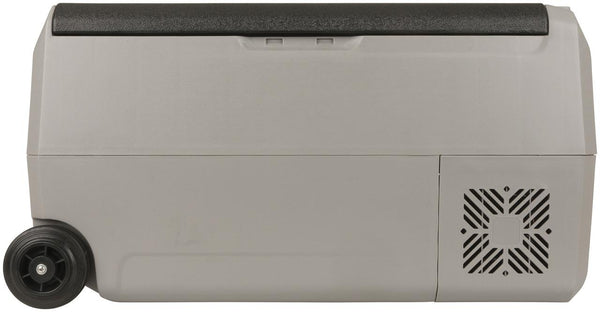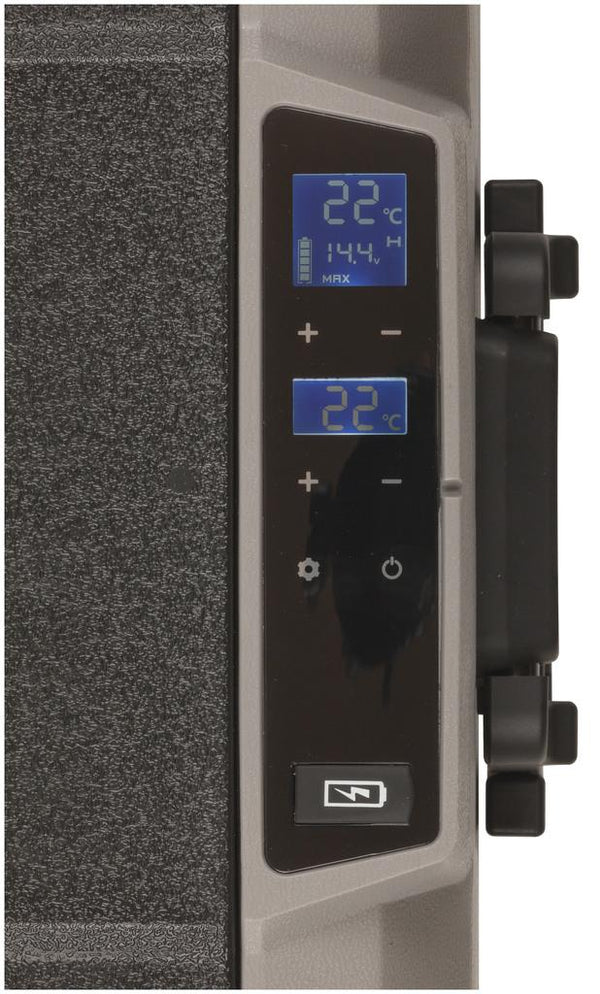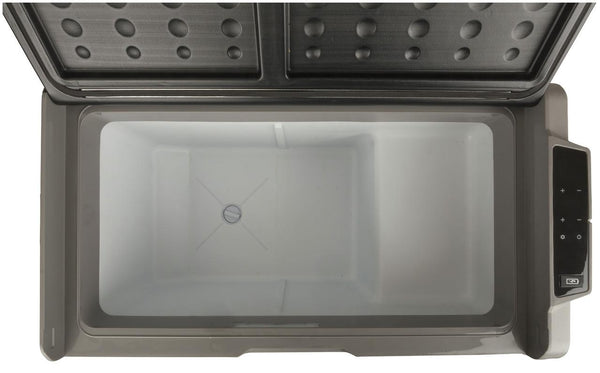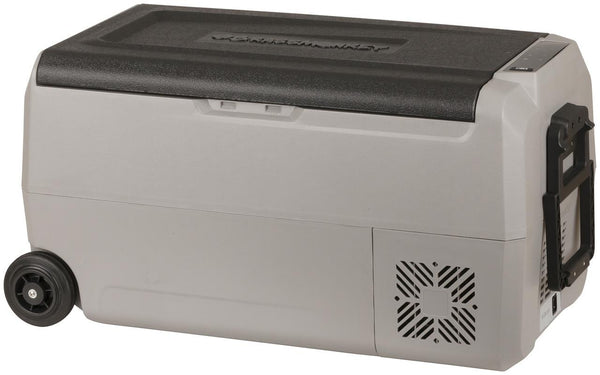 Brass Monkey 36 litre fridge/freezer for car, 4WD, or RV use. Dual zone with controls to set for optimal temperature for different applications.
• Temperature setting -20°C to +20°C
• 12VDC and 240VAC power leads included
Keep your food fresh and drinks cold for the duration of the trip. A removable divider allows you to operate the fridge either as a large single zone or two smaller zones, with the ability to independently control the temperature of each zone. Capable of being powered by either 12/24VDC or 240VAC (via external mains power supply), they are a fantastic solution for 4WD, camping, caravanning or any other outdoor adventure. 
 
An LCD screen with touch controls allow you to set the temperatures between -20°C and +20°C (with ambient temperature at 25°C). A separate temperature setting sets either the left or right section to be up to 15°C colder than the chiller section. The display also indicates the battery voltage.
 
There's even a USB port to keep your phone and other USB powered devices charged.

Note: To conserve energy the square (left) compartment can be turned off by pressing and holding down the + and – buttons simultaneously for 3 seconds. Do the same to turn the square (left) compartment back on. 
 
Features:
- Dual fridge and freezer zone 
- AC or DC power connections
- High-efficiency DC compressor and conversion module
- Dual mode operation (Max & Economy)
- Digital temperature display with adjustable control
- 3-stage low voltage battery protection
- Handle and wheels
- USB port to charge USB devices
- R134a Refrigerant
- Average power consumption over 24 hours is 0.2kWh
- LED internal light for easy finding of food in the dark