Blower Motor Nissan Navara D40/Pathfinder R51 Spanish Built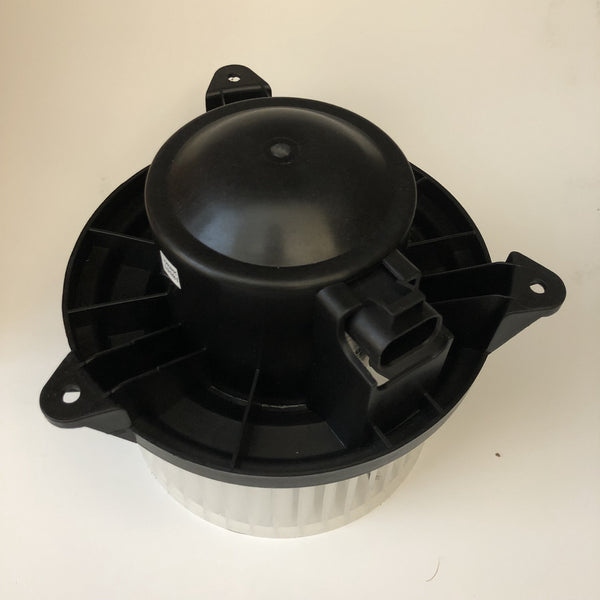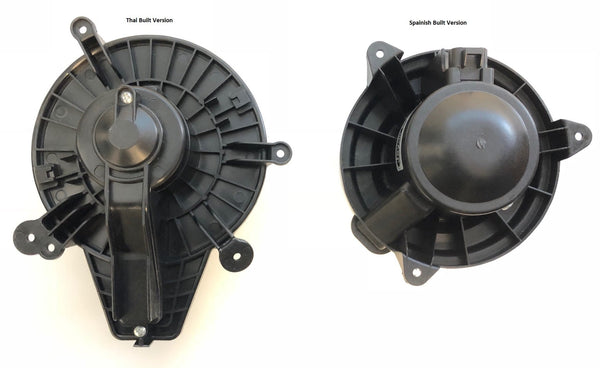 Aftermarket replacement blower fan and motor for a Nissan Navara D40 12/2005-4/2015 & Nissan Pathfinder R51.  This suits the Spanish built Navara with Chassis VSK (first 3 letters) Please see NOTE below and advise your the number off your fan blade and number off the motor.
Navara NP300
2.5L & 4.0L YD25DDti, VQ40, VQ40DE
2Pin Plug, Mounts 156mm C-C, Blower wheel 143x73mm

Thai built version avaialable click link.
NOTE:  May not replace Motors; Brose VP7NFH-19805-AA (VP7NFH19805AA) or Siemens 5NFH-19805-AC (5NFH19805AC) if fitted with fan blade: TEC Air 4ASH-19D583AC, TA1989 as the pitch of the fan blade is different.  This unit we supply will fit but airflow is reduced by about 50% - Genuine replacement is expensive so this can be a good option if you want some heat/cool vs nothing.  We are trying to source the correct replacement for this version.
2005 2006 2007 2008 2009 2010 2011 2012 2013 2014 2015