Denso Universal Fuel Pump 38mm and Filter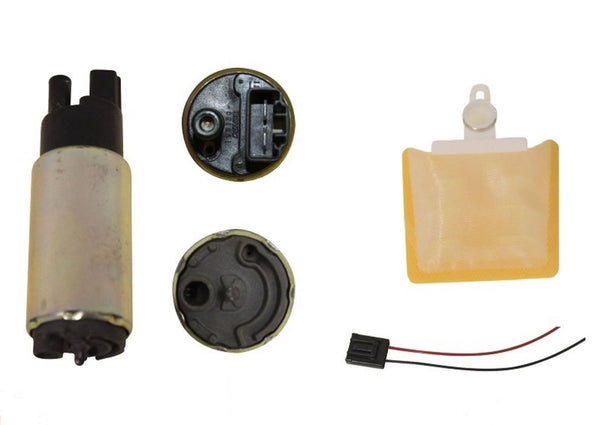 This genuine Denso EFI fuel pump is an OEM replacement pump for a large number of common Japanese vehicles and can be used as an affordable, universal in-tank EFI fuel pump.

Includes
Pump, universal loom & filter.
Body Diameter: 38.0mm
Body Length (Pressed Steel): 66.3mm
Overall Pump Length: 112.0mm
Pressure: 3.0 Bar / 100 LPH
Voltage 12V
This is a universal pump that suits a huge range of makes and model.  Below is just a small sample of vehicles.  Please email us the numbers off your pump or vehicle rego to confirm.
Lexus
ES300 GS300 IS200 IS250 IS300 LS430 LX470 SC300 SC400 SC430

Toyota
Altezza Aristo Aurion Avalon Avensis Caldina Camry Carina Chaser Corolla Corolla II Corona Corsa Cresta Crown Echo Estima Hiace Hilux
Landcruiser Prado Mark II Nadia Opa Paseo Platz Previa Prius Progres RAV 4 Spacia Starlet Surf Tercel Townace Vista Vitz Wish Yaris