HELLA LED Work Light Uni Max Rechargable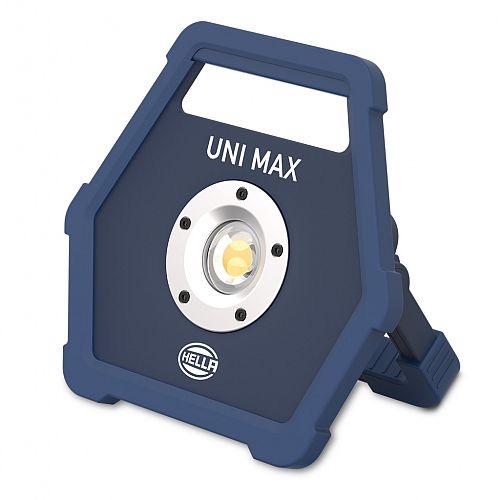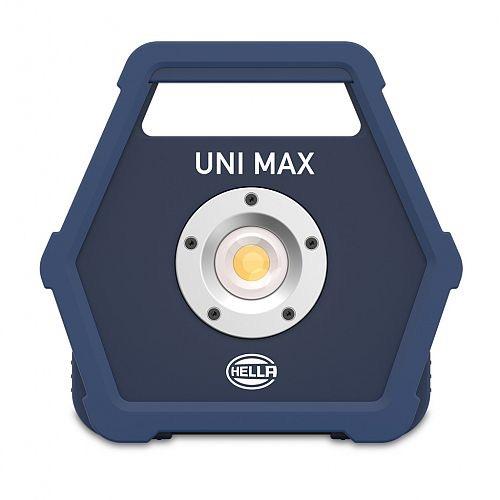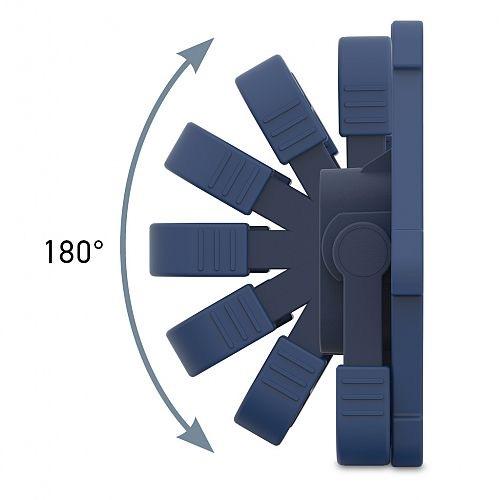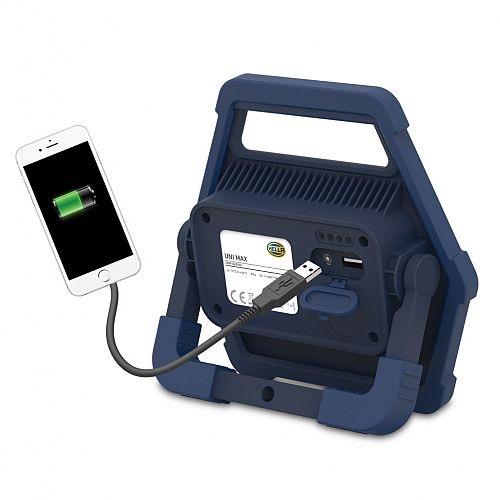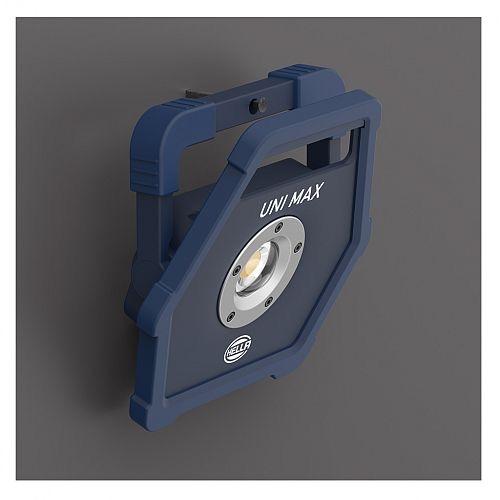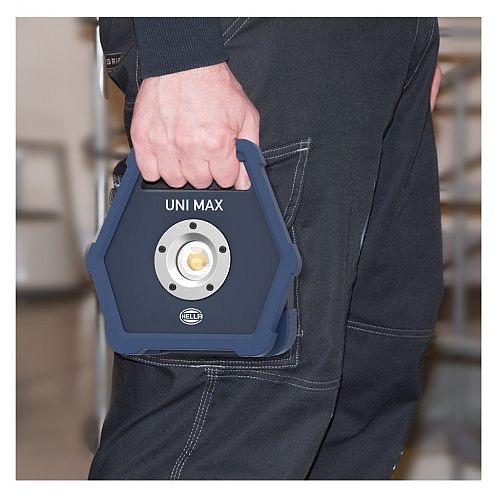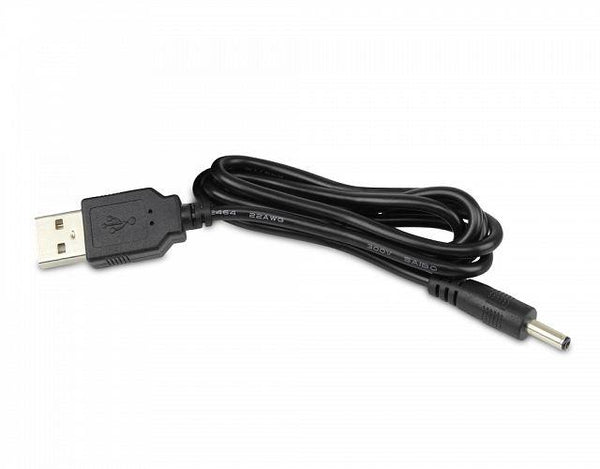 Uni Max is a new, universal work lamp featuring the latest LED technology that produces extremely high light output with a uniform and even illumination. The compact, handy design and rechargeable battery also makes the Uni Max suitable for any kind of application, work or leisure including construction sites, workshops, garages, camping, BBQ's etc.
The sturdy housing is made of diecast aluminium and is resistant to impact, shocks and vibrations. The durable construction means the Uni Max is perfect for demanding environments. Uni Max is extremely compact (only 41mm) and light weight so it can be conveniently carried by the integrated handle. Thanks to an adjustable stand that can rotate 180° the Uni Max can be placed in different positions to obtain the desired lighting angle. The stand is also equipped with a hole for wall suspension making it very versatile.
You can also conveniently charge mobile devices with the extra feature of the built-in power bank with USB outlet.
• Rechargeable LED work lamp
• 900 lumen light output
• 2 step dimming feature for longer operating time
• Built-in power bank with USB outlet
• Ultra-slim and compact design
• Durable construction
• Handy integrated carrying handle
• Adjustable positioning
• Battery charge indicator
Light Output

| | |
| --- | --- |
| Stage 1: | 450 lumen for up to 5 hours. |
| Stage 2: | 900 lumen for up to 2.5 hours. |

Light Performance

| | |
| --- | --- |
| Stage 1: | 650 lux @ 0.5m |
| Stage 2: | 1300 lux @ 0.5m |

Temperature Range

-10° to +40°C

Protection

IP 54

Dimensions

196mm x 187mm x 43mm

Battery

3.7V/4400 mAh Li-ion rechargeable.
6 hour charging time.

Compliance

Note

Includes 1m USB cable. Note charger not included.