IronMan 4x4 Lifted Suspension Kit - Nissan Navara D40 - Complete Kit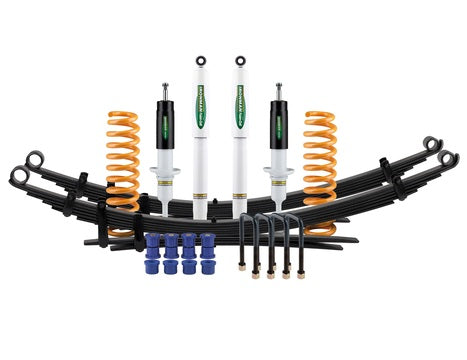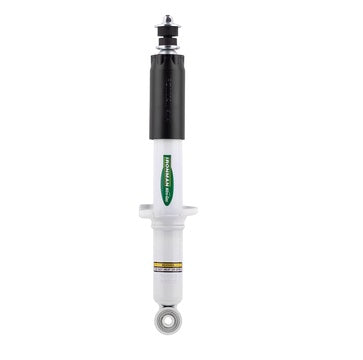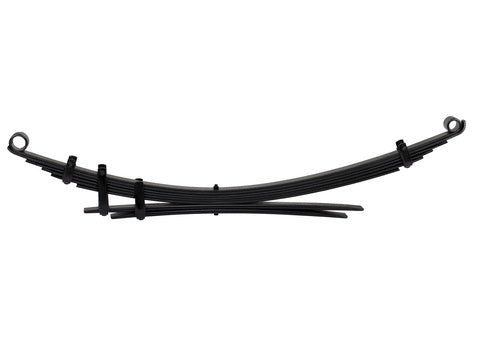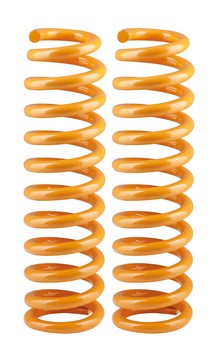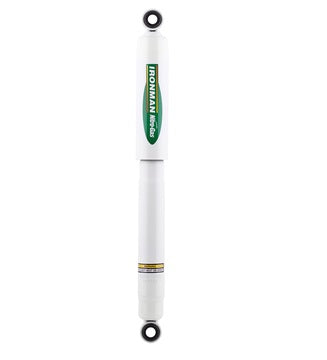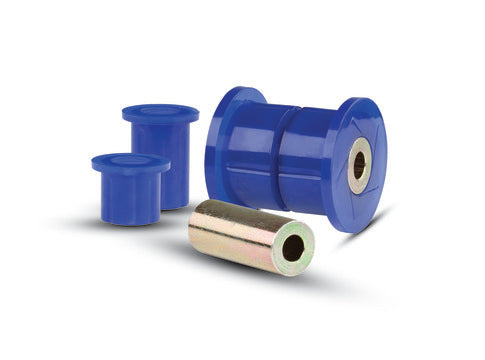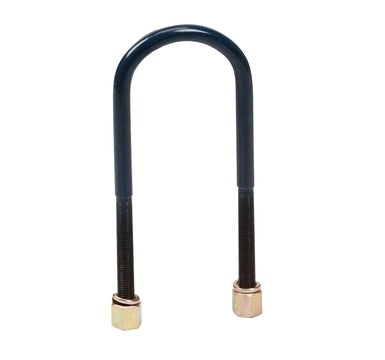 Nissan Navara D40 450,550 Suspension Kit - Performance with gas shocks
Front springs are rated as 50 - 110KG (winch and bar) and to give a 35 - 40mm lift over OEM (normally about 50mm lift on your old worn out suspension)
Rear leaf springs are rated 0 - 300kg 
Front Struts and Rear Shocks
Ironman 35mm bore Nitro Gas Shocks are the rugged all round 4x4 performance shock absorber. Ironman Nitro Gas Shocks provide exceptional performance for both standard and raised height 4x4's whilst delivering superior ride control and comfort both on and off road. Improve stability when towing or carrying a load. Each and every Ironman shock absorber is force velocity tested before packaging to ensure all parts received are uniform and within operating specification. High quality materials such as German Fuchs High temp shock absorber fluid, Japanese NOK multi-lip seals are used. Strength and durability requirements are sorted by the use of re-enforced single piece eye rings and stems. Rubber shock absorber bushes are used by Ironman, this is to promote maximum flexibility and reduction in unwanted side load and NVH (Noise Vibration Harshness) transmission which often causes seal failures in other brand shock absorbers using Polyurethane.
Coil Springs
All Ironman coil springs are designed to provide a safe, comfortable ride while also providing additional ground clearance. Ironman 4x4 coil springs are CNC cold wound and bar peeled for maximum reliability and consistency, every coil spring is 'shot-blasted' to ensure long life, preset to its solid height and load tested to avoid spring sag. All springs are electro-static powder-coated for a gleaming appearance. Available in raised height and perfectly matched to Ironman 4x4 Shock Absorbers.
Leaf Springs
Ironman 4x4 Leaf springs are produced from high quality steel that meets Australian standard AS1447. Shot peened and load tested to ensure maximum longevity. Available for different load varieties, to ensure the ride is perfectly matched to your requirements by being both strong and flexible.
Leaf Spring Bush Kit
Ironman Polyurethane Bushes feature a unique high density injection moulded polyurethane material, providing precise location and a durable bearing surface for your leaf springs, making them very durable in hot temperatures whilst providing soft comfortable vehicle ride. All Ironman spring bushes also feature the special spiral and flange grooves - incorporated grooves and spiral bore rifel - to distribute lubricating grease evenly throughout the bushing surface when combined with greaseable shackles and pins.
Warranty
3 year / 60,000km
Fitting
We can fit it, if you need it and get a wheel alignment done, as well
Freight
Freight could be approx $40 for North Island and $80 - $100 for South Island. If you want this shipped, contact us with your address for a confirmed cost, otherwise we can supply and fit, in our Silverdale workshop. Give us a call for a fitting cost