Lightforce Holden Colorado 2017- Fascia Switch Panel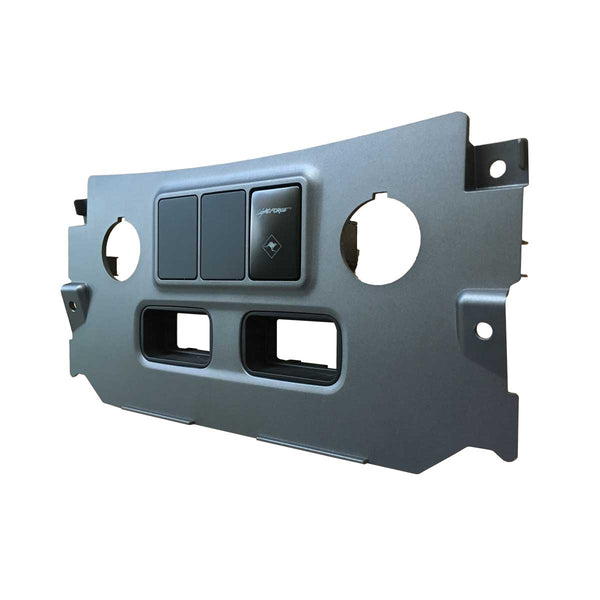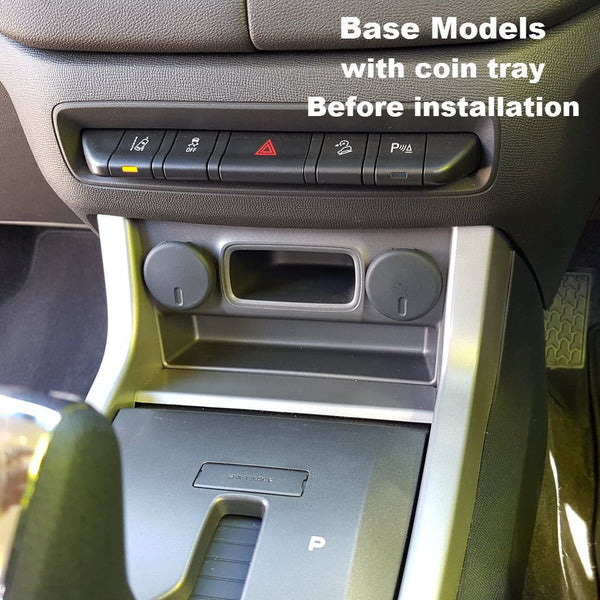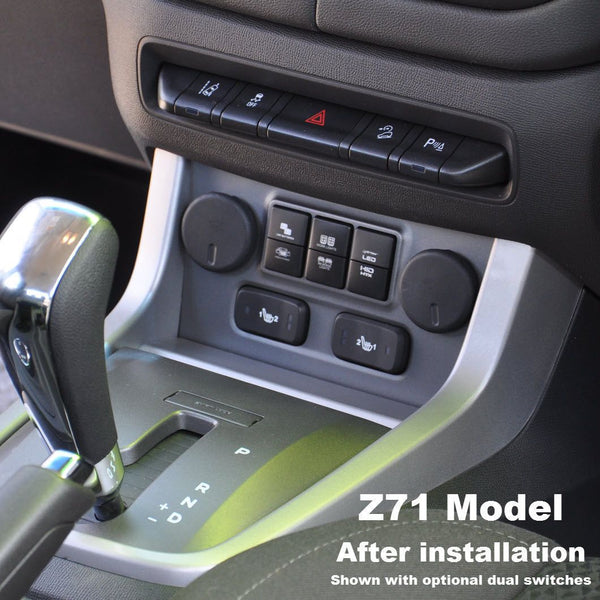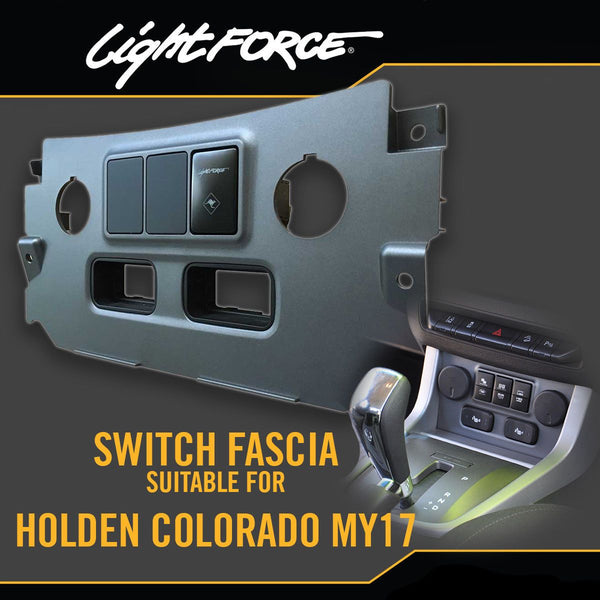 Lightforce Custom Built replacement switch fascia for the Holden Colorado MY17 replaces the existing fascia that is located in the central lower dash that has the 2 12v outlets and is compatible with all 13 models MY17 Holden Colorado's from the base 2x4 models to the 4x4 Z71.
KIT INCLUDES
1 x  Switch Fascia for 2017 Holden Colorado
1 x Single Switch (Top location)
2 x Switch blanks (Top location)
1 x Instructions
FEATURES
Relocates in all the exact same mounting points as the original OEM panel
Installation takes approximately 20 minutes and only requires a medium Phillips, blade screwdriver 
Injection moulded ABS/PC panel
Direct replacement with zero modification to the existing surrounding console.

It will accommodate 5 standard OEM style switches or 3 OEM style switches when the existing heater switches are utilised (Z71 model).
OPTIONAL ACCESSORIES:
Genuine Lightforce Switches (Top Location Holes):
CBSWTY2DL
 - Driving light switch
CBSWTY2L
 - LED Bar light switch
CBSWTY2W
 - Work lights switch
Aftermarket compatible switches (Top Location Holes) - Click links: 
SW1380
 (Driving lights), 
SW1381
 (Work Lights), 
SW1382
 (LED Lightbar), 
SW1383
 (Roof Lights), 
SW1384
 (Beacon)

Genuine Horizontal Lightforce Switches (Bottom Location Holes):
allows for a remote microphone fitted with an RJ45 connector to be connected directly into a switch blank location on the Lightforce Ford Ranger PX MK2 fascia.
The face plate is moulded from ABS/PC so is very strong and locks into place within the existing switch blank locations.  The RJ45 pass through connector is fully replaceable (not glued in) and incorporates a front self-retracting dust cover when the RJ45 microphone connector is fitted, is spring loaded so closes automatically when the microphone RJ45 connector is removed, keeping all the internal connections free of grit.  Available with LED back lighting illumination in white (CBRJ45FP standard), and the following six optional colours: green, blue, yellow, cyan, magenta and red.
Dual switch # CBSWTY2D with a single input activates independently the top and bottom switches, so if you have a series of dual switches they will need to be grouped into lighting (active with Hi beam) or active with a constant power or ACC on power.
Network cable #
CBRJ45
is 1200mm long with a wire gauge of 24AWG and is designed to fit neatly within the limited space available.
Dual USB # 
CBUSBTY2