Lightforce LED Interior COB Light Universal Sizes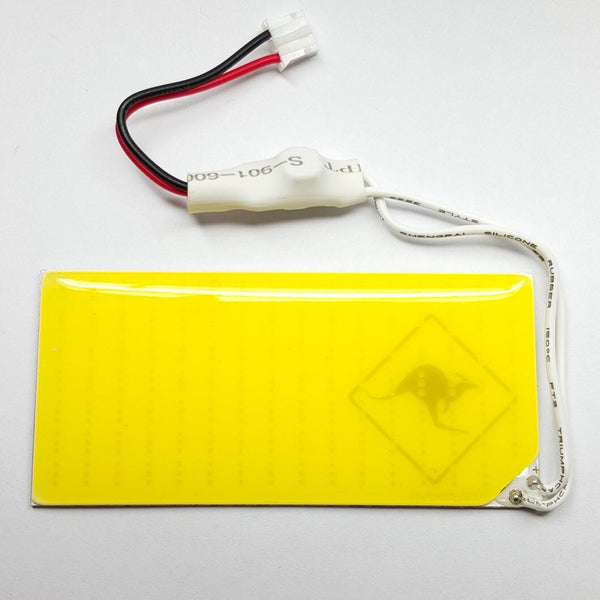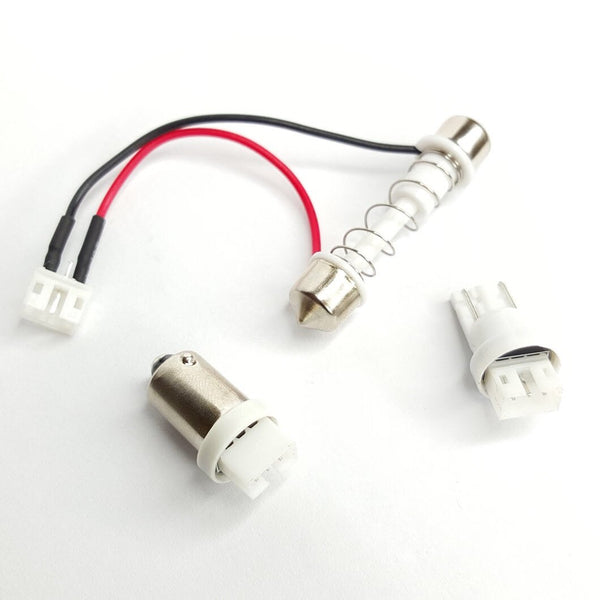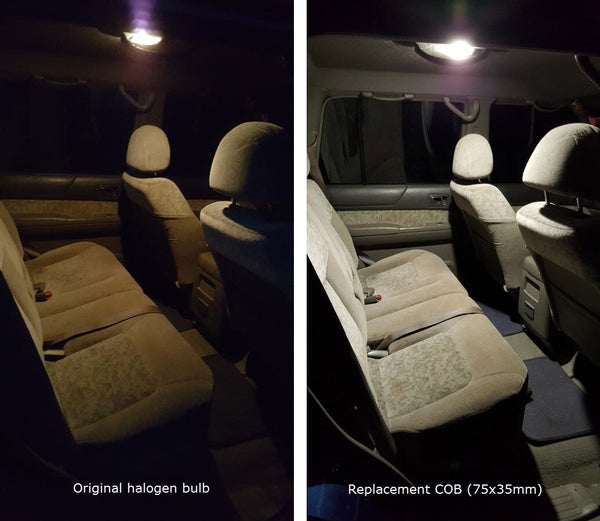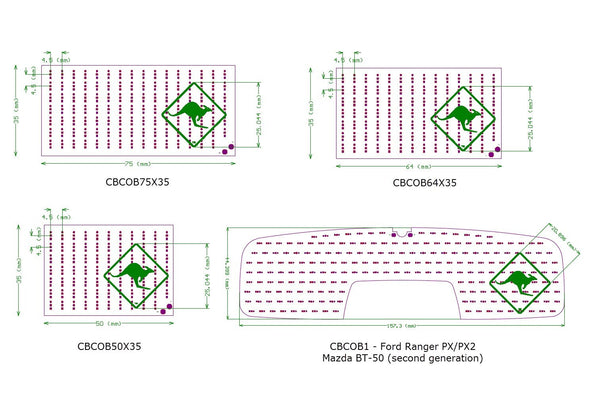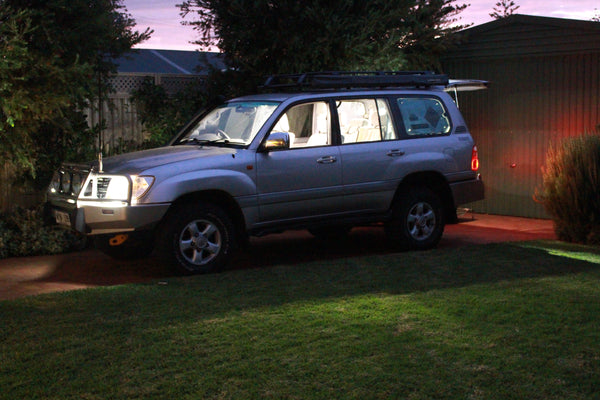 Genuine Lightforce Panel COB LED Panels.  COB (Chips On Board) is the latest technology in packaging LEDs together to produce a combined light source, resulting in a very broad and uniform light being emitted over 180°.
With a colour temperature of 4300k (natural white), COB produces increased light output without compromising on light quality while minimising current draw.
COB panels have many advantages over standard single placed SMD's
Even lighting distribution being emitted over 180°
Up to 3 times more intensity than standard 5050 SMD's
More light output per surface area
Super thin, less than 2.8mm in total thickness
Not polarity sensitive so all the supplied adaptors can be fitted in any orientation
Fully regulated IC controlled external driver circuit
Wide voltage range of 9V-36V DC
3 panel sizes are currently available, these universal kits are suitable for a wide range of vehicles including:
Nissan GU Patrol Series 1-7 & Navara D40/NP300 (75x35mm)
Toyota 79 Series Dual Cab Landcruiser (50x35mm)
Toyota 100 Series Landcruiser (64x35mm)
Toyota 200 Series Landcruiser (50x35mm) or (64x35mm) or (75x35mm) 
Toyota Prado 90 Series, Hilux, HiAce 2005-16 & 75 Series Landcruiser (50x35mm)
Toyota Prado 150 Series (50x35mm) or (64x35mm) or (75x35mm)
Holden Colorado RG/7 (64x35mm) or (75x35mm)
Holden Rodeo RA (64x35mm) or (75x35mm)
Isuzu D-max 2009 - 2016 (64x35mm) or (75x35mm)
Mitsubishi Outlander 2006-2012 (50x35mm)
Each universal COB panel kit includes:
COB LED Panel (fully IC regulated not polarity sensitive)
Festoon, T10 & BA9S adaptors
Genuine 3M VHB TM industrial double sided adhesive tape
Alcohol cleaning swab
Instructions
A standard 28mm long halogen festoon generates 3 watts of power, produces 29 lumens of light and consumes 0.25 Amps @12v (reference Osram P# 6428)
Product Information Link
Fitting Instructions Link
SIZE

Power  (Watts)

Amps @ 12V

Lumen (Effective)

Chip Quantity 

Voltage range

 

50×35mm

3.5W

0.29

249

76

9-36V

64×35mm

3.7W

0.31

282

97

9-36V

75×35mm

4.9W

0.41

359

111

9-36V