Road Gear Custom Fit Black Tub Liner Mats - Various Models available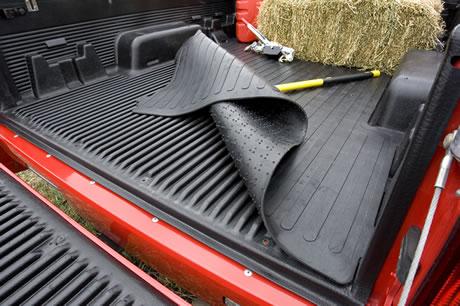 Custom Moulded model specific black tube liners by Road Gear.  These are heavy duty with anti slip backing.
Suits Small/Large Utes and Vans
Super Tough 100% Natural Black Rubber
Hard wearing
Easy to clean
Anti-slip backing
Oil and spill resistant
Can Trim to fit
2 Year Warranty
*Please note some stock may require order in.  If urgent please enquire first - Most are in stock.
RGA9904 - Toyota Hilux Double cab 2006> 1.54m x 1.52m
RGA9916 - Ford Ranger PXI & II Double cab 2011>
RGA9919 - Mazda BT50 Double Cab 2012>
RGA9921 - Mitsubishi Triton MN & MQ Double Cab 2009> 1.46m x 1.4 with trim lines
RGA9924 - Nissan Navara D40, NP300 Double Cab 2005> 1.53m x 1.53m with trim lines
RGA9926 - Holden Colorado RG, Isuzu D-Max Double Cab 2012>