Rock Armor Elite Bull Bar Mitsubishi MQ Triton 15+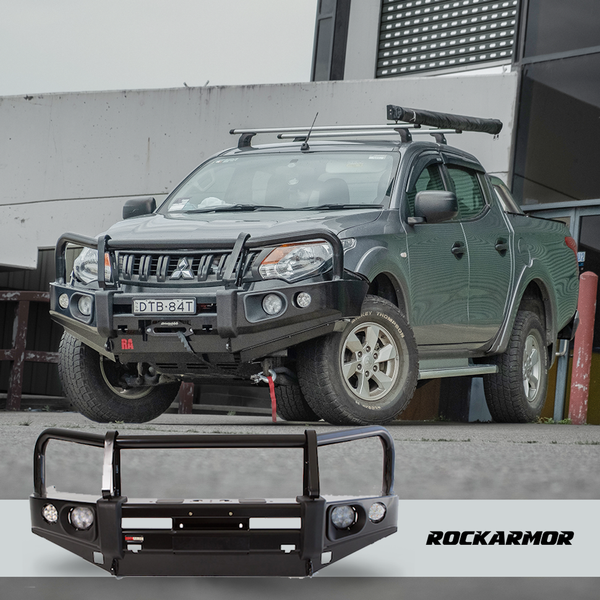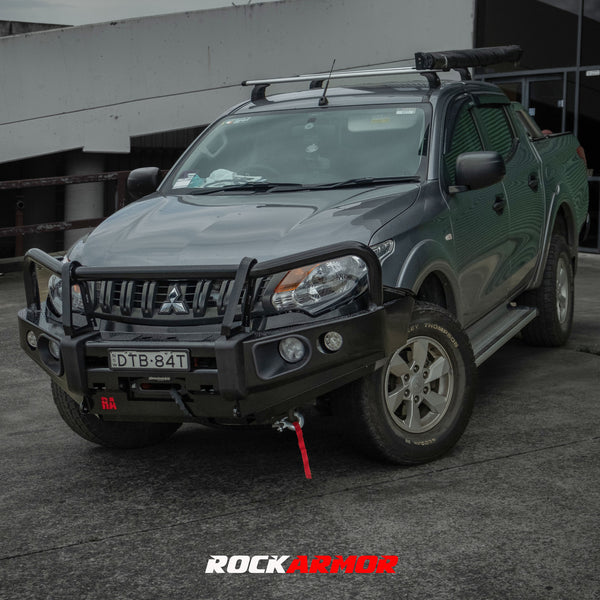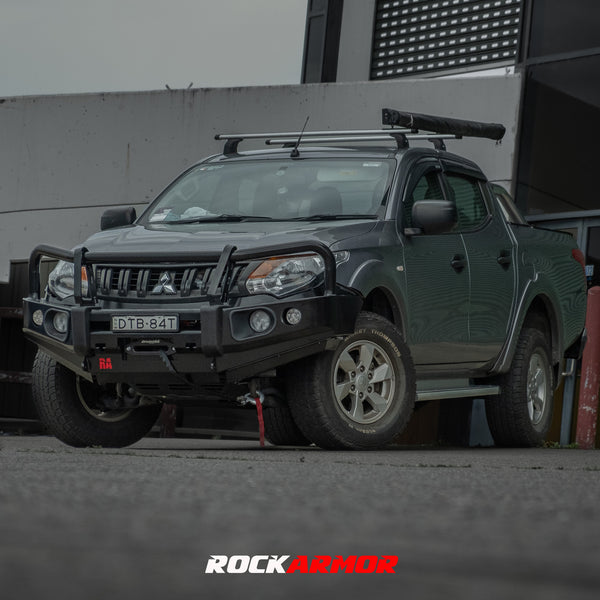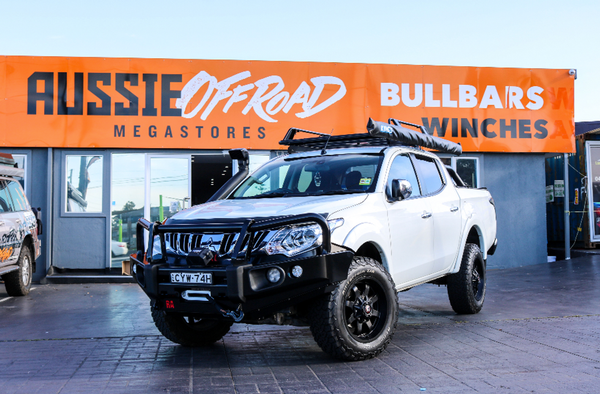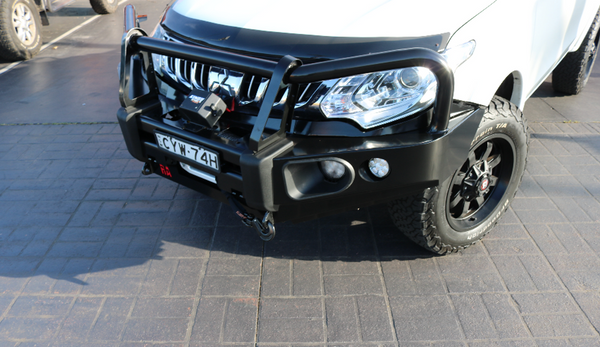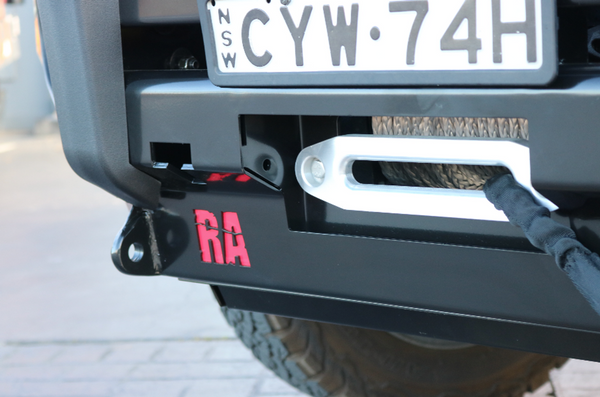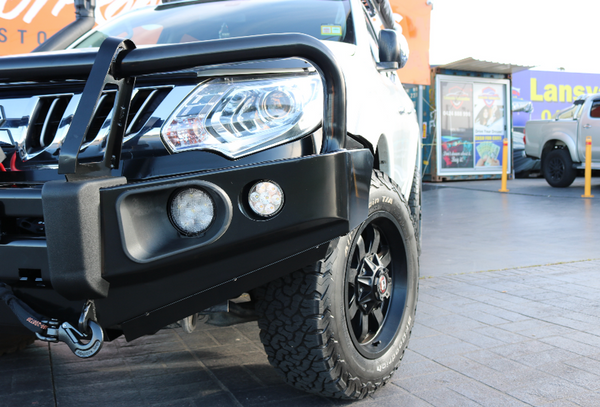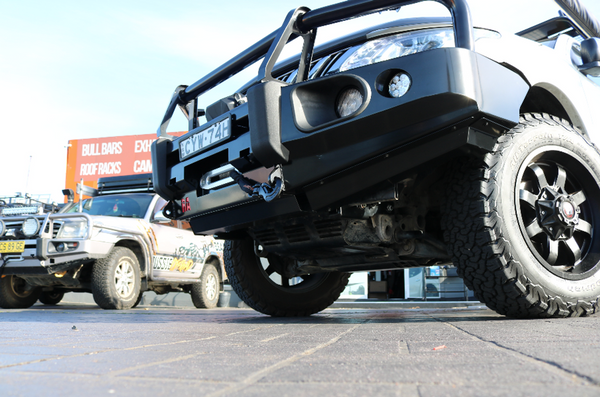 ROCKARMOR ELITE BULL STEEL BULL BAR
Suits Mitsubishi MQ Triton 2015 - 2018 models 
Features:
- 63mm tube 3mm Steel
- Twin high lift jack points
- Twin Slotted Antenna Mounts
- Winch Compatible
- Winch plate & Mounting Cradle 2 in 1 System
- LED INDICATOR + Day light running light & FOG LIGHT included
- Bumper Guard included
- Stone guard splash plates included
- Pre drilled Holes for driving lights
- ADR Complied (Locally tested in Adelaide Australia)
Designed & tested in Australia, Rockarmor's Elite Steel Bull Bar was introduced back in 2015. Engineered to provide your vehicle with maximum frontal protection, each Rockarmor Elite Bull Bar has been uniquely designed to contour your vehicle's exterior.
Manufactured from premium grade 3mm steel, the Bull Bar features a 63mm diameter cross tube that has been specifically designed to fit , protecting your vehicles vital exterior components from potential animal strikes.
Designed to be functional for vehicles that drive both on road & off road, the Bull Bar has been engineered to store optional 4wd accessories, that include a Winch, UHF Antenna, safety flags and driving lights.
The Rockarmor Bull Bar is finished with a high quality powder coat that will withstand Australia's harsh weather conditions and comes complete with L.E.D fog lights, L.E.D indicators, splash plates, bumper guards as well as provisions for high lift jack use.
Rockarmor's full range of bull bars are Australian tested in the State of Adelaide, where they are put through a strict set of tests, making them ADR Complied & Air Bag Compatible, giving you full confidence your vehicle will be protected at all times.