Terrain Tamer Major Recovery Kit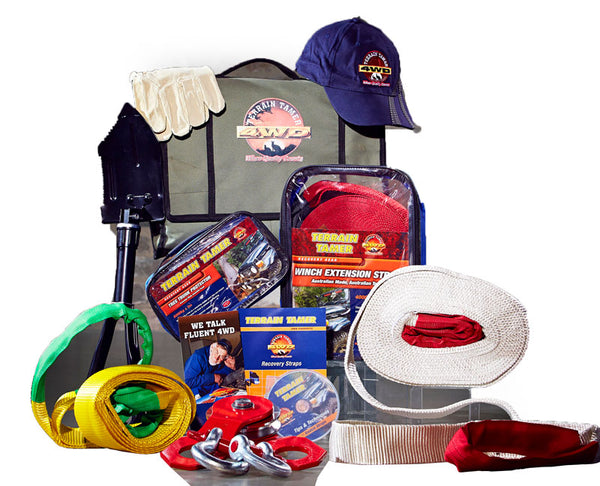 Terrain Tamer, the leader in 4WD original replacement parts.
With a history dating back to 1969 they continue to deliver on their promise of quality, research and design to give you parts that are tested in the toughest Australian outback environments.
This ultimate Terrain Tamer package contains all the Heavy Duty Products you need to get out of any 'tough' situation. 
4WD Products in the Canvas Carry Bag include Snatch Strap, Winch Extension Strap, Tree Trunk Protector, Snatch Block, Large and Small Bow Shackles, Folding Shovel, Cap, Gloves.
Heavy Duty Canvas Carry Bag
Keeps all your products in one easy to find Bag
Australian made straps
RECOVERY KIT (inc. Winch Strap, Snatch Strap, Tree Trunk Protector, Snatch Block, Cap, Gloves, Folding Shovel, Shackles & Canvas Bag).